Salvage Yards

JUNK YOUR CAR EASILY WITH JUNKCARSREMOVAL!
What are Junk Yards (Salvage Yards) and How Do They Work?
A junkyard is where abandoned and often damaged cars go for disposal. In contrast to what most people think, junkyards are not solely for cars. All sorts of vehicles such as trucks, motorcycles, and even boats are sold to junkyards for either recycling or dumping.
For those who want to buy from junkyards, there are a lot of opportunities available. Although it might take a little searching and some amount of luck, junkyards can provide everything from car parts to appliances at a cheap price.
Those looking to sell their vehicles to a junkyard should know that the value of their vehicle will depend on a variety of factors. First of all, the make, model, year, and other details about the car will determine the offered price.
Then if the vehicle is beyond repair, junkyards often take out the usable parts from the vehicle that are salvageable and then sell the rest of the car to companies that recycle metals.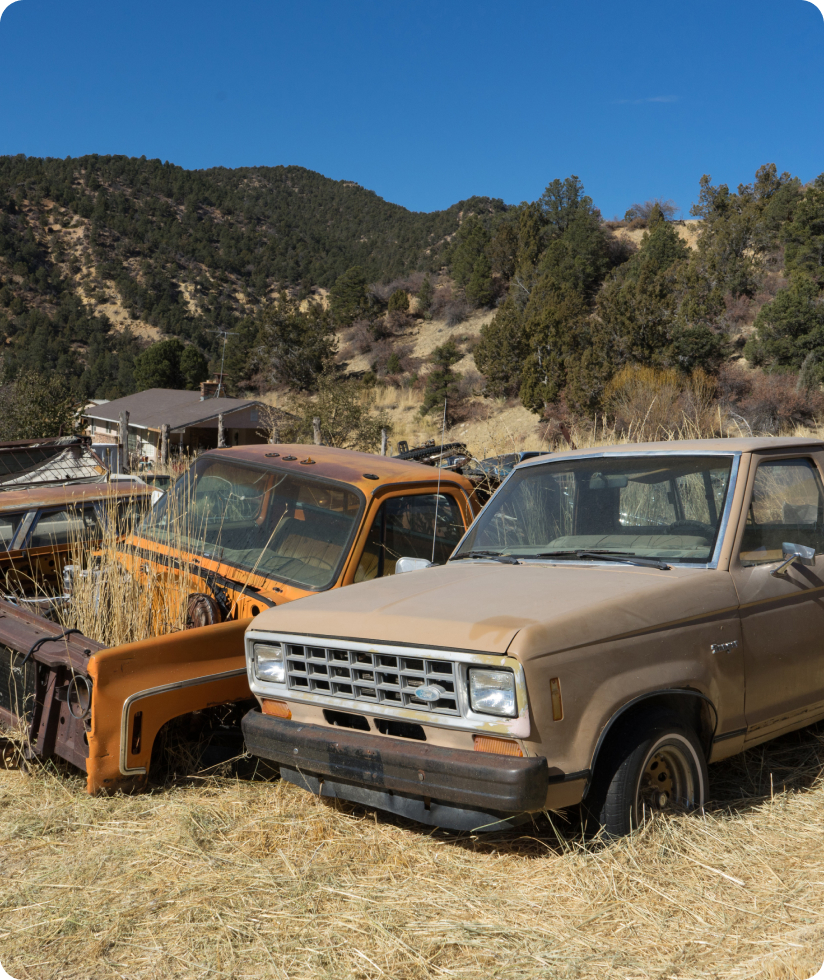 What Types Of Vehicles Do Junk Yards Accept?
Contrary to common belief, junkyards are meant for a lot more vehicles than just cars. Here are some of the most common cars you can expect to find in a junkyard.
Truck
You can also find a lot of junk yards that take trucks. This is because they offer usable parts for junkyards to sell and earn off. They also provide a lot of scrap metal to sell if they are in a non-functioning position.
However, there is one particular problem that comes with selling trucks. As trucks are considered commercial vehicles, they require more paperwork to deal with than regular cars.
Cars
There is not a junkyard that will be standing without any damaged cars. These are the type of vehicles that are the primary source of income for many junkyards and are the most demanded too for parts and scrap metal.
Motorcycle
Junkyards will accept motorcycles in the same way they would take standard cars. However, some motorcycles don't need registration to be sold, such as non-street legal or off-road motorcycles. Still, motorcycles will still need to be titled before being sold off to junkyards, and the rest of the process will remain the same
What are The Differences Between Junk Yards, Scrap Yards and Wrecking Yards?
1

Auto Salvage Yard

Salvageable cars that can be rebuilt and are not beyond repair are typically sold to these auto salvage yards. These cars can be bought off for cheap from salvage yards. Even if the vehicle sold to them is in non-functioning condition, salvage yards will take out all the usable parts and sell them.

2

Scrap Yard

Scrap Yards will look at your car and determine its value based on the amount of metal it can provide. The type of metal will also add or remove from the car's value.

3

Wrecking Yard

Wrecking yard is a term used interchangeably for different types of yards. However, it in itself is not a properly defined yard. Instead, it is a phrase used by people to refer to both scrap yards and junkyards.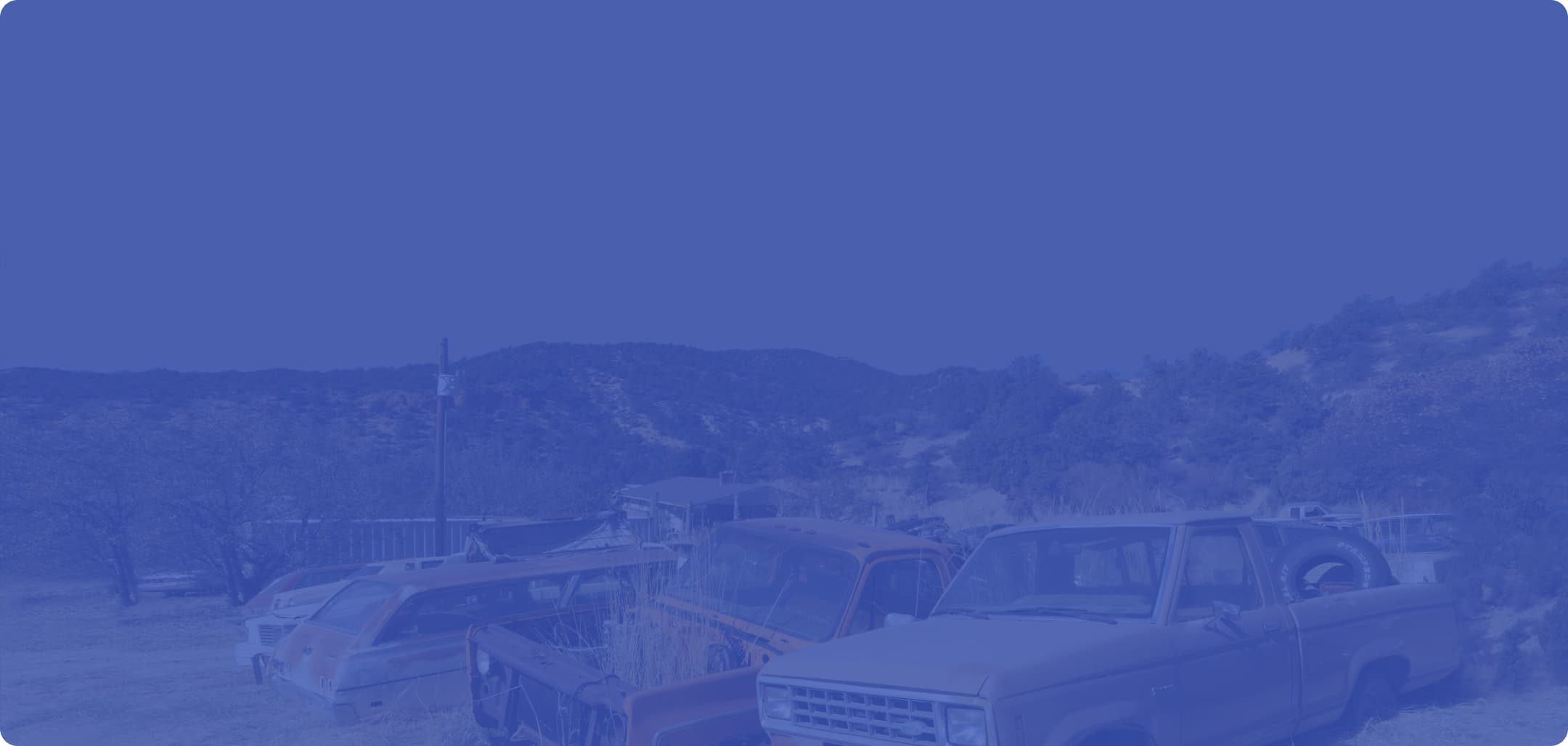 When Should I Sell My Car To a Salvage Yard?
Selling your car to a salvage yard is the last resort if your car has suffered severe damage. If you have a vehicle and it's not in the best condition, you will have to make a decision – either to sell the car to a salvage yard or to repair it.
However, if it is beyond repair, then it is best to sell your car to the salvage yard. Moreover, you should act quickly so that the money from the sale can be used towards the purchase of your new car.
Where Can I Find a Salvage Yard Near Me?
Find a Local Salvage Yard Near You
If your car has been a wreck and is not worth repairing anymore, then the best course of action is to sell it as fast as possible. A damaged car will keep decreasing in value as it sits idle in your garage as rust will settle in, damaging the sellable part of the car. Moreover, suppose the salvage yard offers you an unacceptable offer. In that case, you will have to pay the towing fees of bringing your car back.
Now when selling your vehicle, you will need to find a local salvage yard or a third-party service. It's easy to find local salvage yards near you as all it takes is a simple Google search. Upon searching, all the local salvage centres near you will be displayed, and you can choose where to take your vehicle.
The problem with local salvage yards is that these yards will make selling your vehicles a little more complicated than it has to be. You will have to perform a lot of the work, including taking your car to the salvage yard yourself, along with paying the towing fees.
Sell Your Junk Cars to JunkCarsRemoval
Selling your car to an online cash for junk car service like JunkCarsRemoval will make sure you get the most value out of your automobile. Unlike salvage yards, you will not have to take your car anywhere.
Tell Us Your Car Details
Before getting your vehicle picked up, you will need to provide some basic details about your car to determine its value.
You Get our Offer and We Make a Deal
Once the evaluation is done and the car's value has been decided, an offer will be made to you on the phone. Again, you will have the complete decision to accept or reject it.
We Tow Your Car and You Get Cash!
Your vehicle will be picked up in the next 24-48 hours, and on the spot, you will be paid your amount in full. The towing will be free, and there will be no hidden charges.
Why Should You Use JunkCarsRemoval?
There are several benefits of selling your car to a junk car removal service like JunkCarsRemoval instead of a salvage yard.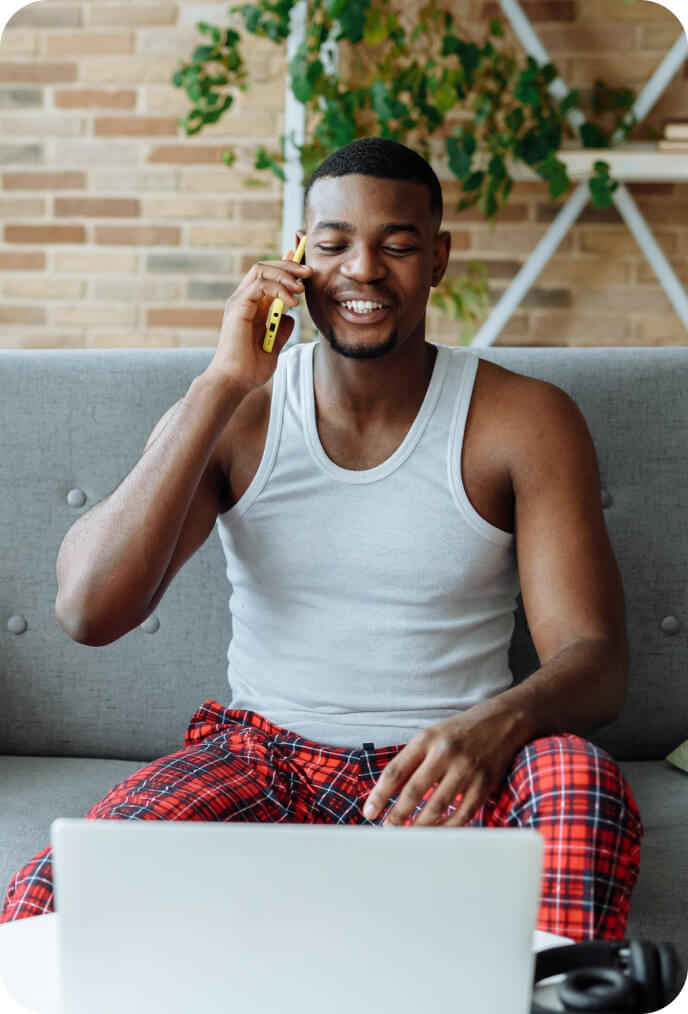 We Accept Any Car in Any Condition

JunkCarsRemoval accepts your car regardless of the condition. No matter how damaged the car is, all you need to do is provide the pertinent details about your vehicle on the phone, and a value will be determined.

We Buy Scrap Car From Anywhere

JunkCarsRemoval has individual contractors around the country and will be ready to pick your vehicle up whenever you call. This means that regardless of your location, JunkCarsRemoval will reach out to you and send a towing car there.

We Handle Every Paperwork You Need

Selling your car to JunkCarsRemoval will also make sure you stay away from all the complicated paperwork required to get your vehicle sold. All the paperwork will be handled for you, and all you have to do is make a call from your home.

We Cover the Towing Fee

Unlike a salvage yard where you will have to tow your vehicle yourself, no towing fee is charged when selling it to us.
FAQs
Why do I need a car junk yard?

Junkyards are there so you can sell your vehicle after it has been badly damaged or is not worth repairing.

Do JunkCarsRemoval accept junk cars in poor condition?

JunkCarsRemoval accepts cars regardless of their condition, and all that is needed is a phone call to get the basic details.

How does JunkCarsRemoval evaluate my car's price?

JunkCarRemoval determines your car's price with the basic details you provide with us about it. Based on these details, the value will be evaluated, and a deal will be made.

How much money can I get for selling my junk cars?

The money your car offers will depend on various factors such as the make, model, and condition. If it has no salvageable parts, it's worth will be determined according to the amount of metal it can provide.

What if my scrap car don't have a title?

Selling a car without a title can become complicated as the requirements vary from state to state. Some states have policies that allow cars to be accepted without a title. In contrast, others, such as California, have stringent laws built in place to restrict the selling of such vehicles.

How to find a junk yard around me easily?

You can find an auto junkyard manually or do this on JunkCarsRemoval. Selling cars to a junkyard yourself will incur some problems. For example, you will have to get your vehicle towed there, which can become costly depending on the location.
Junk Your Car Easily With JunkCarsRemoval!
JunkCarsRemoval can be your saviour when it comes to selling your junk cars as it offers a good value for your car, and also guarantees convenience and service quality.