Get Cash For Junk Cars Near Me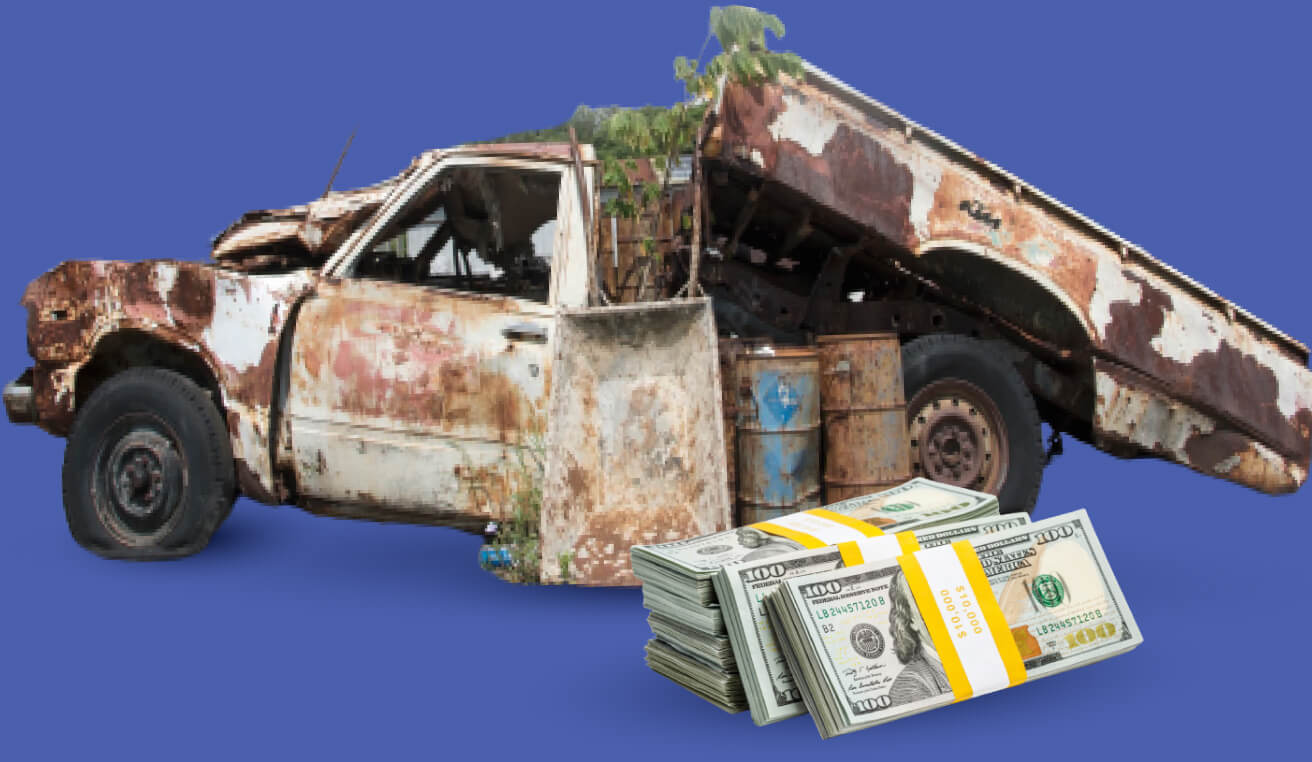 GET CASH FOR YOUR JUNK CARS INSTANTLY ON JUNKCARSREMOVAL!
How Can I Get Cash For My Junk Car?
Selling a junk car can be a complicated business; the value each junkyard offers can vary greatly, and some junk yards will charge you expensive towing fees. So to make cash for junk cars near you, here are some reliable methods:
Avoid Car Dealers

If your junk car is an old piece of metal, then going to a dealer will be both a waste of time and money. The dealer will need to fit their commission somewhere and give you a minimal amount for your car.

Sell Your Junk Vehicle "As Is"

Tell your potential buyer that you are selling your vehicle as it is, and they will understand that the car is far from its working condition. However, when selling junk cars like this, your purchaser needs to know every little problem in the vehicle with the utmost honesty. This will lead to an accurate representation of your car's value.

Sell As Scrap Metal

If your vehicle is trashed to the point where it can be barely called a car, or you cannot get people to buy it as junk, then selling your car as scrap metal is the way to go. Here, your car's value will be judged according to the metal's type (steel or aluminum) and weight.
How Can I Find Who Buys Junk Cars Near Me?
If your car is wrecked and the repair cost is far more than what the car is worth, then it's time to sell it to someone who buys junk cars. Simple searches like 'who buys junk cars near me' can bring up results of places that accept junk cars.
One option is to look for salvage yards, but those are not without problems. These yards will take your car but will offer very little value in return, and that's not even the main problem.
The main problem is that these salvage yards do not provide a price on the phone, which means you have to get your car towed to their establishment, and only then can they give you an offer. So if you don't like the proposal for some reason, you will have to get your car towed back, and considering how expensive towing is, this will set you back significantly.
Another problem with these salvage yards is that customer service is almost non-existent as these yards are always busy with activity. So, in summary, you can consider salvage yards to buy your junk cars, but be sure to exhaust other options beforehand. Hence, you get the most value for your vehicle.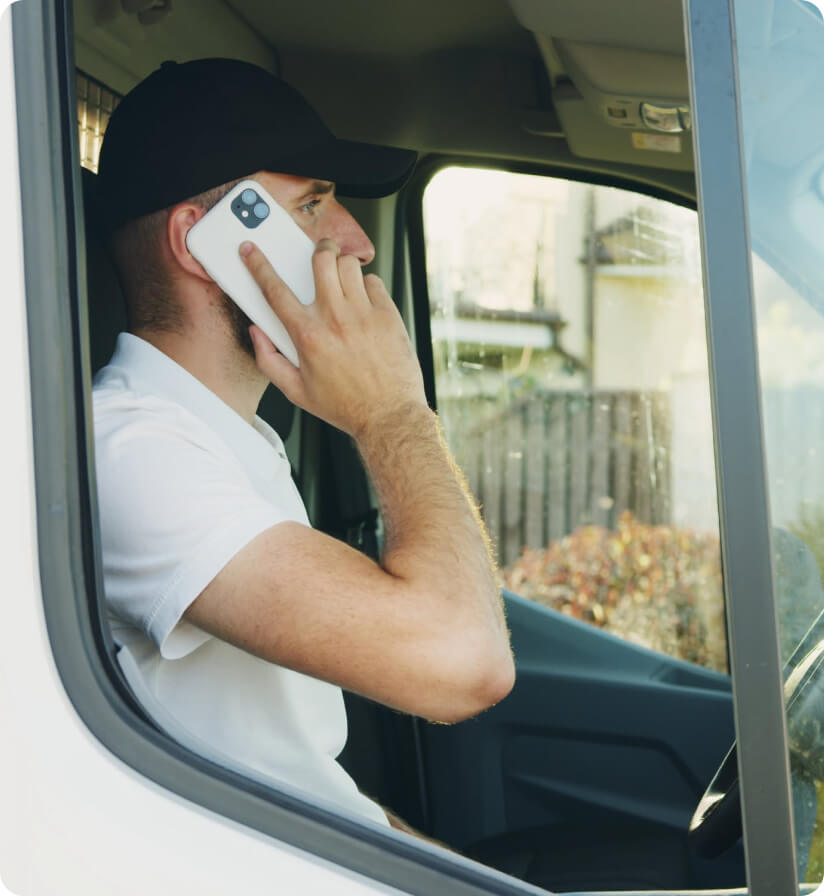 Why Should I Choose JunkCarsRemoval?
A solution to the problem above would be to use an online junk car removal service that buys junk cars, such as JunkCarsRemoval. There are several benefits of using JunkCarsRemoval over local salvage yards:
1

Sell Your Junk Car From Anywhere

JunkCarsRemoval will get your location once the offer is confirmed and will pick your car up, allowing you to sell your car while staying in the comfort of your home. This saves your time and resources from taking your car to salvage yards where then a low balled offer is given.

2

We buy Cars in Any Condition

Most cars will come under the JunkCarsRemoval's acceptable requirements. All you need to do is specify the problems with your vehicle, and an offer will be given to you there and then. The value offered is also more from local yards, so no bargaining is needed.

3

We Offer Free Pickup/Towing

Another benefit of using such a service is that towing is entirely free. Once the deal has been finalized, payment will be made to you, and your car will be towed away without any hidden charges. This is contrary to how other salvage yards work. You have to find a towing vehicle, pay for it, and take your car to the appropriate location.

4

All Paperwork Will Be Covered by Us

Selling your car to us saves you from the tiresome and complicated process of taking your junk cars to dealers, salvage yards, etc. Instead, JunkCarsRemoval handles everything by themself, including the entire paperwork.

How to Sell Junk Cars with JunkCarsRemoval?
JunkCarsRemoval makes sure the process of selling your junk car is as smooth as possible. Here are the steps you need to go through to have your junk car sold to us: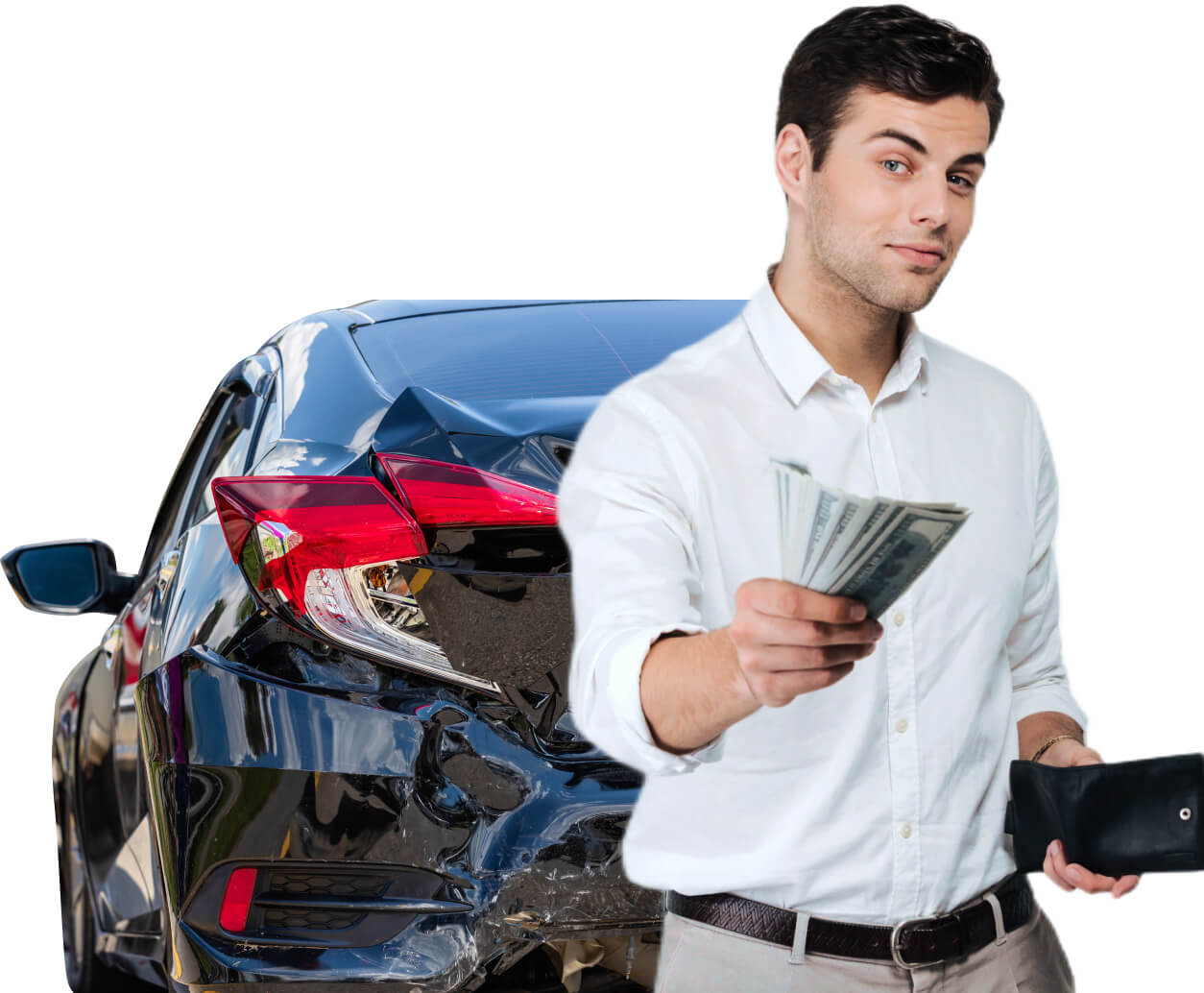 Tell Us the Car Details

Before an offer can be made, you will need to give us all the relevant details of your car. We will need these details to represent your car's value accurately. Once the details are received, we will make an offer.

Accept The Offer

After getting all the necessary details, an offer will be made. This offer is made for you without any charges, and you can simply accept or reject it. Upon taking it, your vehicle will be towed for free.

Get Cash

Finally, our team will come to pick up your vehicle from the location you have mentioned. After being completely satisfied with the car, they will give you the check, taking away your keys, papers, and the vehicle.
Can I Cash For Junk Cars Without a Title?
The difficulty of selling a car without a title will depend on the state you live in. For example, Florida has different guidelines for selling cars which doesn't include requiring the title. Whereas in California, there is a relatively strict policy because of which you have to apply for new titles. You can also sell some parts separately, although it won't make you that much money.
FAQs
Can JunkCarsRemoval help me get cash for cars near me?

Yes, if you have completed the survey and can verify the possession of your car, then our team can start the process by picking your car up and granting you the check or cash of the estimated price we have agreed upon. With our prompt service and easy surveys, you can earn good money from your non-usable car.

When can my junk car be towed?

After getting the accurate estimate of your car and both the parties satisfied with the quote offered by JunkCarsRemoval's detailed analytics and survey, our team will ask you to mention the location from where you want your car to be towed.

After a few days or on the day of your preference, our team will come to pick up your car and give you the check.

Will you charge me hidden fees after a deal is fixed?

Every detail about the payment and charges will be decided before exchanging either the vehicle or even the keys. We want to make every transaction as transparent as possible, so we come clean when it comes to our charges. If someone from our team is asking for extra, we won't recommend giving them any and reporting them back to us.

How much money can I get for selling my junk cars?

As mentioned above, the amount received will be determined by a range of factors. The better your car condition, the better value you will receive. However, our prices are competitive and much better than local salvage yards.

How do you evaluate my car and determine the price?

Several factors come into play when determining a price for your vehicle. These factors range much more than just the weight in metal and may include your car's make, model, and condition.

What type of junk cars does JunkCarsRemoval accept?

JunkCarsRemoval is quite lenient when it comes to accepting junk cars. Most cars easily meet the criteria. Simply enter your junk car details, and we'll make an offer to you.
Get Cash For Your Junk Cars Instantly on JunkCarsRemoval!
Get free from the complicated business of selling your junk car by simply using JunkCarsRemoval. Avoid towing chargers, low-ball offers, and get an offer from the comfort of your home.