Sell Car For Cash Near Me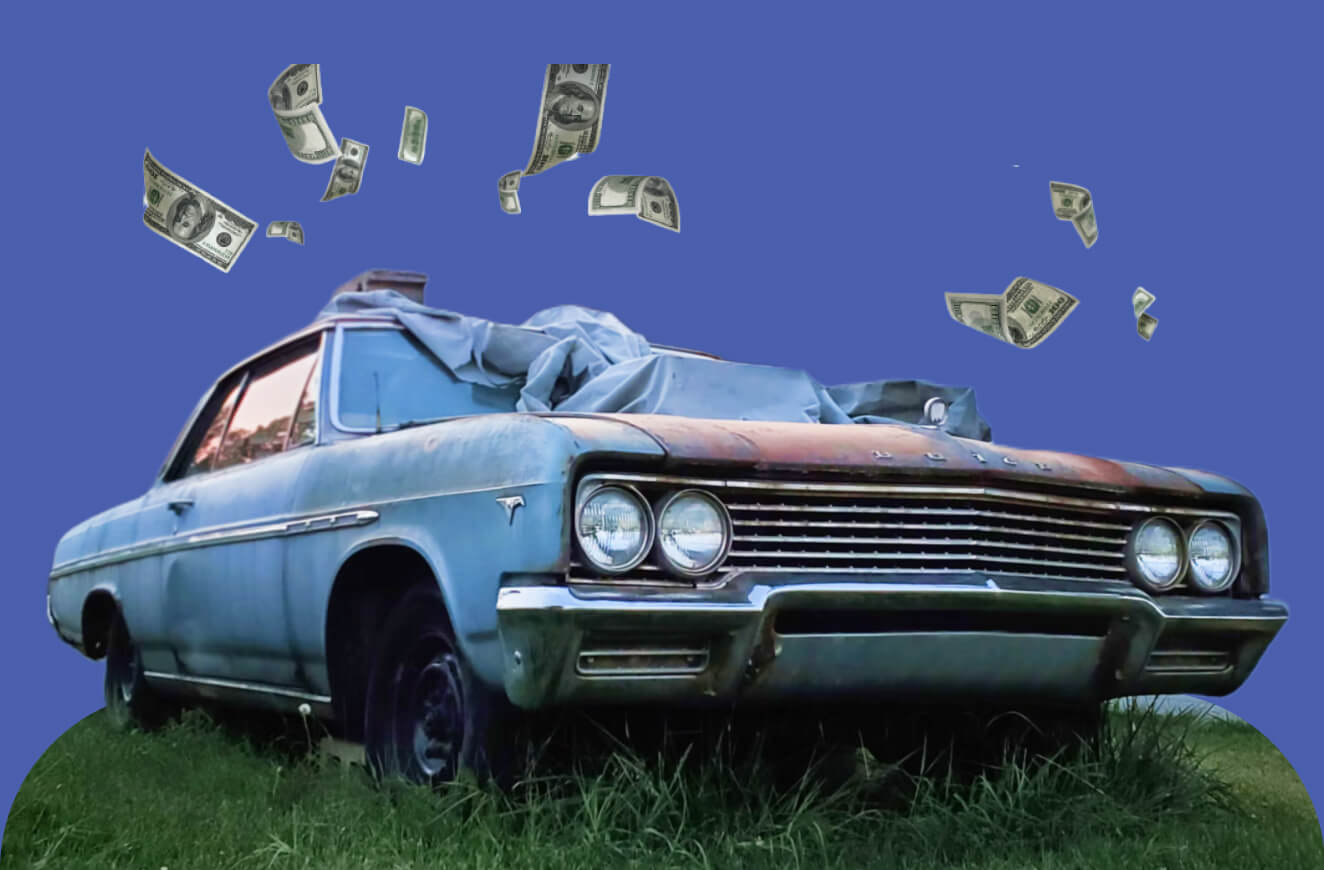 WANT TO GET CASH FOR YOUR CAR? CONTACT JUNKCARSREMOVAL!
How to Sell My Junk Car For Cash?
Junking vehicles has become incredibly easy as several options are available for people looking to sell cars for cash. The options one decides to take will depend on numerous factors such as the car's condition, the money, convenience, and the quality of service offered.
Bring it Back to the Dealer You Bought it From

One option is to take your car back to where it came from and try to sell it back to the dealer you bought it from in the first place. The dealer will be more than likely to take the car back. However, one major problem with this method is that the vehicle needs to be in good condition.

Sell as Scrap

If your vehicle doesn't work at all, it can be sold as scrap where the amount of metal your vehicle has, and the number of salvageable parts, will decide the amount you'll get. There is also a difference in the type of metal your car was made of. Steel (old cars) usually leads to better value than aluminum (modern vehicles).
How to Find Places to Sell a Car For Cash Near Me?
It's important to sell your car as soon as possible once it enters the junk category. If the vehicle is left idle for a long time, rust will settle in and decrease the value further.
To find places that buy junk cars near you, you can do a search yourself, and several locations will be shown to you. These places will take your vehicle and pay you the appropriate amount depending on its condition. However, selling cars to a salvage yard is a complicated process overall and comes with many problems.
The first problem is that these salvage yards never give you an offer till you take your vehicle to them. Taking the car will require towing, and neither the service nor the payment is made from their side, so you will have to pay from your pocket to bring your car to the salvage yard. If the amount these yards offer is far from a good deal, you will have to tow your vehicle back, and more will be used, obligating you to accept their lowballed offer. To avoid these problems, we recommend using JunkCarsRemoval.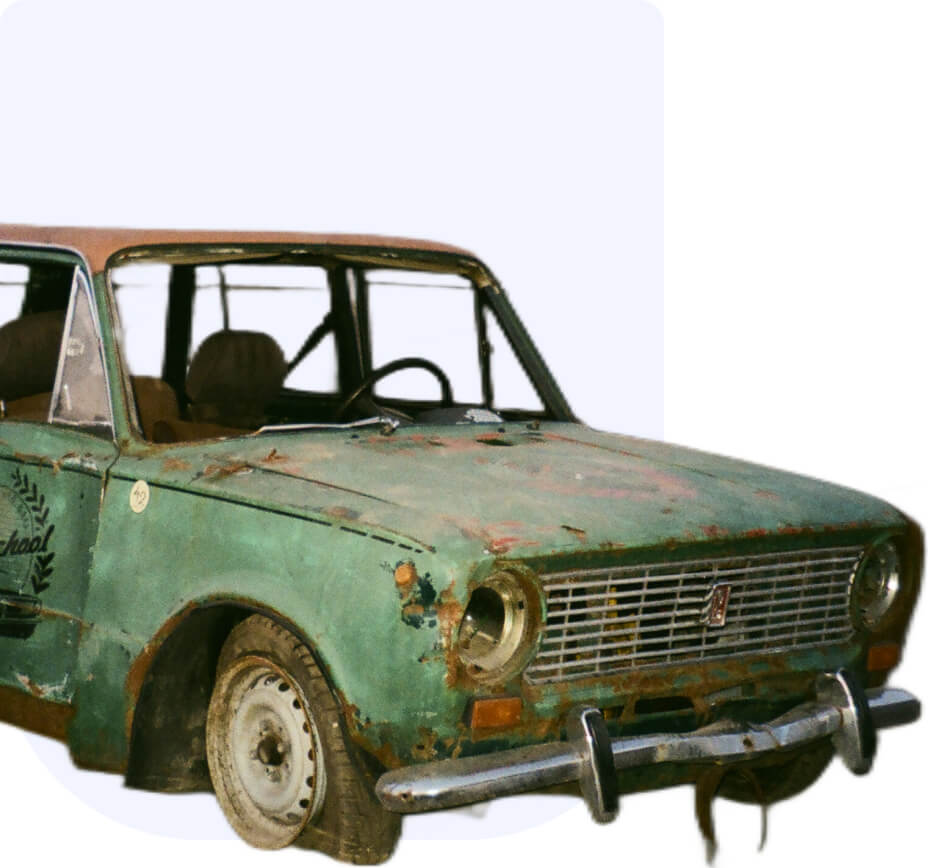 Why Choose JunkCarsRemoval?
To counter the problems of these salvage yards, the best route is to employ an online cash for car service such as JunkCarsRemoval as there are several benefits offered that outweigh selling it in other places, including quality customer service and good value for your car.
1

You Can Sell to Us From Anywhere

JunkCarsRemoval can be accessed from anywhere. We have individual contractors spread throughout to be but a call away regardless of your location. Thus contact us and get your vehicle towed away with a good amount in your hands.

2

We Offer Free Pickup/Towing

Not only the towing service is offered by us, but also the charges required to tow your vehicle. So all you need to do is contact us, agree on the deal, and get your car towed away for free, all while resisting on your comfy sofa at home.

3

You Get Paid Instantly and Securely

One of the biggest advantages of choosing a service like JunkCarsRemoval is that we give you an offer on the phone and remove the need to spend your time and resources to bring your car to a specific location. Instead, we will need the basic details about your vehicle. Then, once we shake hands on a deal, your payment will be made as soon as we pick up the car, making the entire process instant and secure.

4

We Handle All the DMV Paperwork

Unlike a salvage yard, JunkCarsRemoval will handle all the DMV paperwork related to your vehicle. You, as the user, will have to do only the bare minimum and inform us about your car, and we'll get the relevant papers ready.

How Does Cash For Junk Cars Work on JunkCarsRemoval?
The entire process is simple and saves you from wasting your time and resources.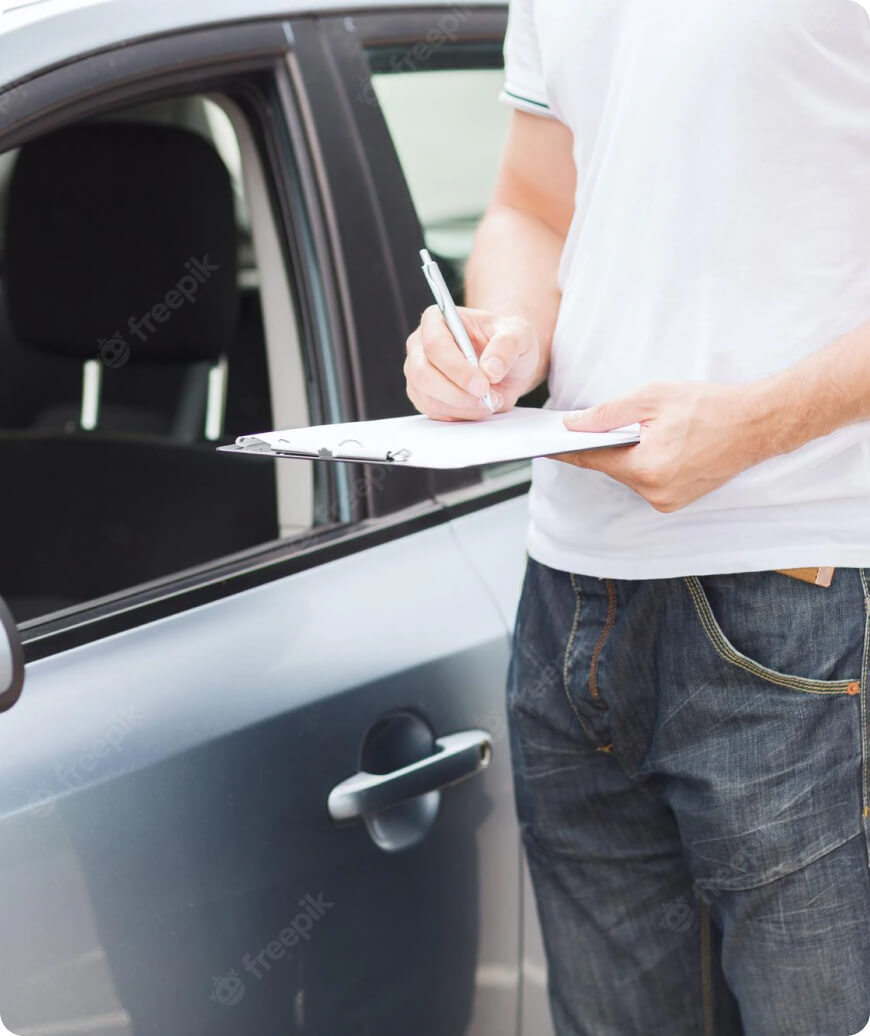 Give Us Your Car Details

Fill out the form provided by us and share some basic details about your car, and your location.

We Determine Your Car Price

Based on the factors you give us, we determine the price of the car. Our prices are competitive, and most salvage centers will not come even close to the value we offer.

You Accept Our Offer

You have no obligation to accept the offer as you have not gotten your car towed or spent any resources other than a single phone call. You are completely free to choose as you want, unlike other places which accept junk cars.

We Arrange the Pickup of Your Car

Once you accept the offer, we will arrange a towing vehicle for you, and have your car picked up entirely for free.

You Get your Cash for the Car

Once we pick up your car, the cash will be handed to you, and no other charges will be deducted.
How Much Can I Get For My Junk Car Sale?
When selling your junk car to a scrap yard, and you're uncertain about how much cash you'll be able to get out of it while making the most of its materials, you might be able to run some price comparisons with other local dealerships.
By contacting a handful of potential sellers to work with in advance, you can get a good sense for how much cash for junk cars will do well for you.
However, the amount of money you will receive will depend on various factors. These will include the make, year, model, mileage, location, and trim. According to these, the value of your car will be judged, and an offer will be made. Still, the value of metal and other pieces vary from state to state.
FAQs
Is it easy to find junk car buyers near me?

Finding junk car buyers is as easy as a simple internet search. However, taking your vehicle to these junk car buyers can increase the price and obligate you in a lowball offer.

What are usually the scrap car prices?

A salvaged car will not yield in thousands as it depends on the amount of metal your vehicle offers. Additionally, metal prices change throughout the year.

Can I get cash for cars online?

As we buy cars for cash, it's effortless to sell your vehicle to us. Tell us the car details, and a deal can be made, all online without you needing to leave even your home.

Can I have my car towed immediately?

As soon as a deal is made, your car will be towed within the disclosed time of your preference. As mentioned before, the tow will be free of charge and can be done from almost anywhere.

Can I get cash for cars on JunkCarsRemoval?

JunkCarsRemoval offers competitive prices compared to other yards and gives you an offer on the phone with no obligation to accept. This makes for a satisfying deal to deliver the payment as soon as we pick up your car.

Can I sell my junk car to a junkyard without a title?

The ability to sell your car without a title will depend on where you live. Some states like Florida offer selling cars without it. In contrast, others, such as California, have strict policies that make it extremely difficult to sell the relevant vehicle.

Will there be any hidden fees?

There are absolutely no hidden charges. The towing will be done for free, and you will be paid when we come to pick up your car.
Want to Get Cash For Your Car? Contact JunkCarsRemoval!
Stay away from lengthy arguments with dealers or lowballed offers from salvage yards, and get the most value out of your vehicle through JunkCarsRemoval today!